Welcome to the home of California's premier 7-on-7 LGBTQ+ flag football league. Established in 2004, the SDAFFL is one of the largest flag football leagues of its kind in the United States with over 200 players and home to the six-time NGFFL national champion San Diego Bolts! Please follow us on Facebook or Instagram or contact us in person at info@sdaffl.com if you have any questions about the 2023 season.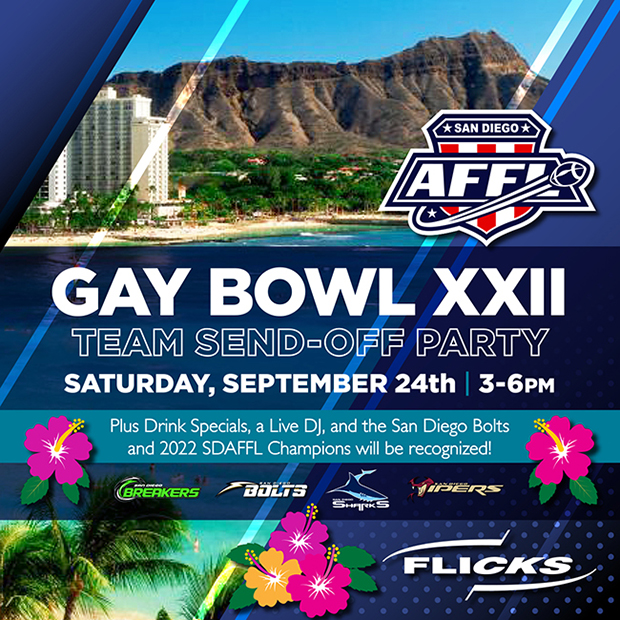 Please come down to Flicks on Saturday, September 24th from 3-6pm for our Gay Bowl Team Send-Off Party! This will be an opportunity for the league to get together one last time for the 2022 season. Weâ??ll be wishing our four tournament teams well, congratulating the San Diego Bolts for their National Championship win last year, and recognizing the 2022 SDAFFL Champion Flicks Scallywags! Weâ??ll also have a live DJ and drink specials, so we'll see you there!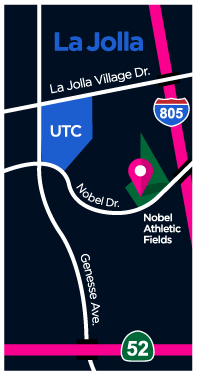 Mission Statement:

It is the mission of the San Diego American Flag Football League (SDAFFL) to foster the self-respect of Lesbian, Gay, Bisexual, Transgender, Queer and Allied persons and to promote respect and understanding of these persons from the community at large through the positive social and athletic enjoyment of American Flag Football.

Through the flag football league, its events and fundraisers, the SDAFFL hopes to provide an outlet for the general public to interact with and see LGBTQ+ persons outside of the stereotypical settings commonly associated with these persons. In so doing, the SDAFFL intends for its efforts to educate the public about LGBTQ+ persons in order to foster an understanding and tolerance of these persons. The SDAFFL believes that these efforts play a role in eliminating prejudice and discrimination against LGBTQ+ persons.